Description
Specifications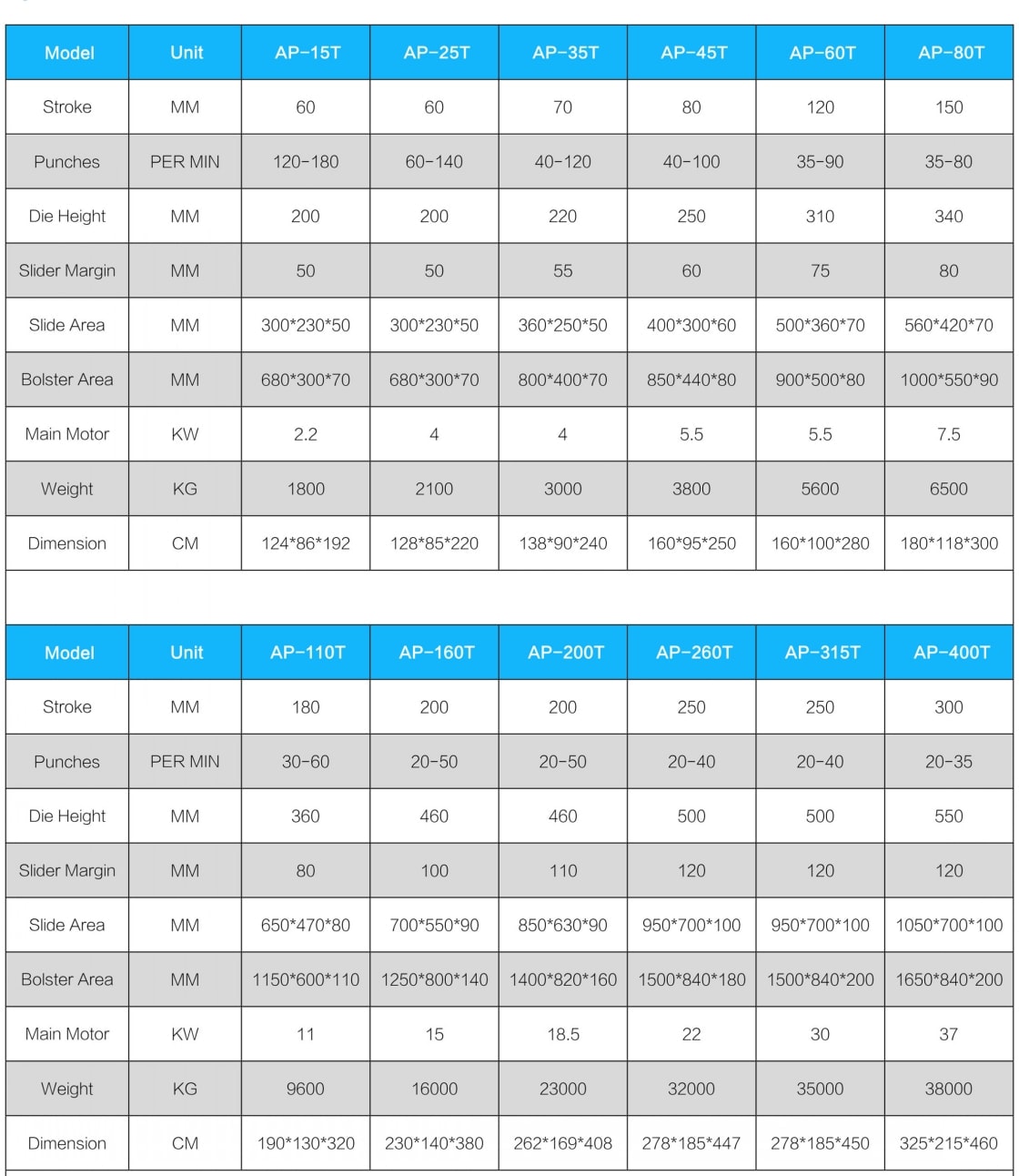 Accessories and configuration:
Work bench sizes:
Machine Body
Heavy, one-piece welded steel frame is designed to resist
deflection, providing more accurate stampings and longer die life
CNC Control system
• Six programmable limit switches
• Four programmable die protection inputs
• LCD display screen for status and fault messages
• LED display for crank angle and spm
Pneumatic clutch & brake from Italy
• Wet clutch and brake provide long life, very low maintenance, and high performance even at high single-stroking rates.
• Use adopts dual valve from TACO, Japan, which can guarantee the safety and reliability of clutch.
Safety light curtains:
• Protective fence and the safety interlock to ensure the operation safety. have a movable single-hand pedal switch,easy to operate.
• Front Side Covers with safety switches, Back light safety guards (Category-4),Foot pedal conforming to CE regulation.
Control button station
• Machine is with both hands button and foot switch control: anti-tie down, non-repeat controls with ring guards; conforms to OSHA.